All we
Is Performance
do
Marketing.
Are you… ?
Just Starting
I'm just beginning to research Social Media paid advertising. I need help getting started – but most importantly I want my campaigns properly set up with low cost per sales and a positive ROI.
Growing and Scaling
I currently have campaigns up and running. My current return on investment is not where I'd like it to be. I'm looking for help in managing my account and helping me cut wasteful advertising dollars.
Expanding Rapidly
My company utilizes Facebook advertising, but I'm seeking an agency to oversee advanced optimization and implement technology to ensure my campaigns achieve maximum results.
What we manage with your account?
MANAGE AD SPENDING
We manage your spending with a focus on ROI.
BUILD CUSTOM AUDIENCES
We upload your customer lists so they can be targeted or excluded from campaigns.
WEBSITE OPTIMISATION
Make sure that your website is optimised for the ad traffic to convert to paying customers.
PIXEL IMPLEMENTATION
We verify the Facebook pixel is installed and tracking correctly.
SET UP REMARKETING
We help you re-reach the people who have visited your site.
DYNAMIC PRODUCT ADS
Show product ads to people who viewed your product pages.
SET AND IMPROVE KPI's
We will find and improve the KPI's that bring the most value of your bottom line.
REPORTING
We monitor, analyze and report your ad accounts.
How we achieve your goals?
We think Mobile First!
Facebook Ads
We create Facebook Ad campaigns that send high-quality traffic to your landing page to convert to sales and leads.
Instagram Ads
We create well-crafted ads to increase your business on Instagram. Ads do best when they're well shot, interesting to look at and artistic. Our Ads draw people in and keep them wanting more.
Retargeting Visitors
Retargeting creates greater online sales by keeping your brand and company in the customers eyes and bringing "passive shoppers" back when they're ready to buy.
Why you need Facebook and Instagram ads for your business?
The Right Person
Powerful targeting options ensure you're able to connect with and reach your exact customer.
The Right Time
Over 1 billion daily active users ensures you're able to reach customers instantly on their mobile device at any time.
The Right Message
Share your unique story through ad formats such as images, reels, carousels and caralog ads.
Right people + Right time + Your business = SUCCESS
Why companies choose to work with GMedia?
Social Media Experts
Our team of paid social experts are the best when it comes to advertising on Facebook and Instagram!
ROI Focused Result
We are focused on getting you the best return on your investment for your company using paid social.
Month to Month Contracts
Our team wants to earn your business every month. If you are unhappy, you can end the contract at any time.
A message from our CEO
Right now is an exciting time for social media marketing. Social media platforms like Facebook and Instagram have opened up new opportunities to reach the right person, at the right time, with the right message.
GMedia specializes in Facebook and Instagram ads. It's all we do. It's why we're the best. We understand social. We think mobile. We understand video. We understand how to make a customer feel, and how to measure our return on investment. We understand that every dollar you entrust to us needs to return home with a profit.
I'm passionate about building a marketing agency with a legacy of producing results for our clients. Our team promise is to "always do our best" when it comes to your business. We look forward to earning your business.
Sincerely,
Daniel G.
CEO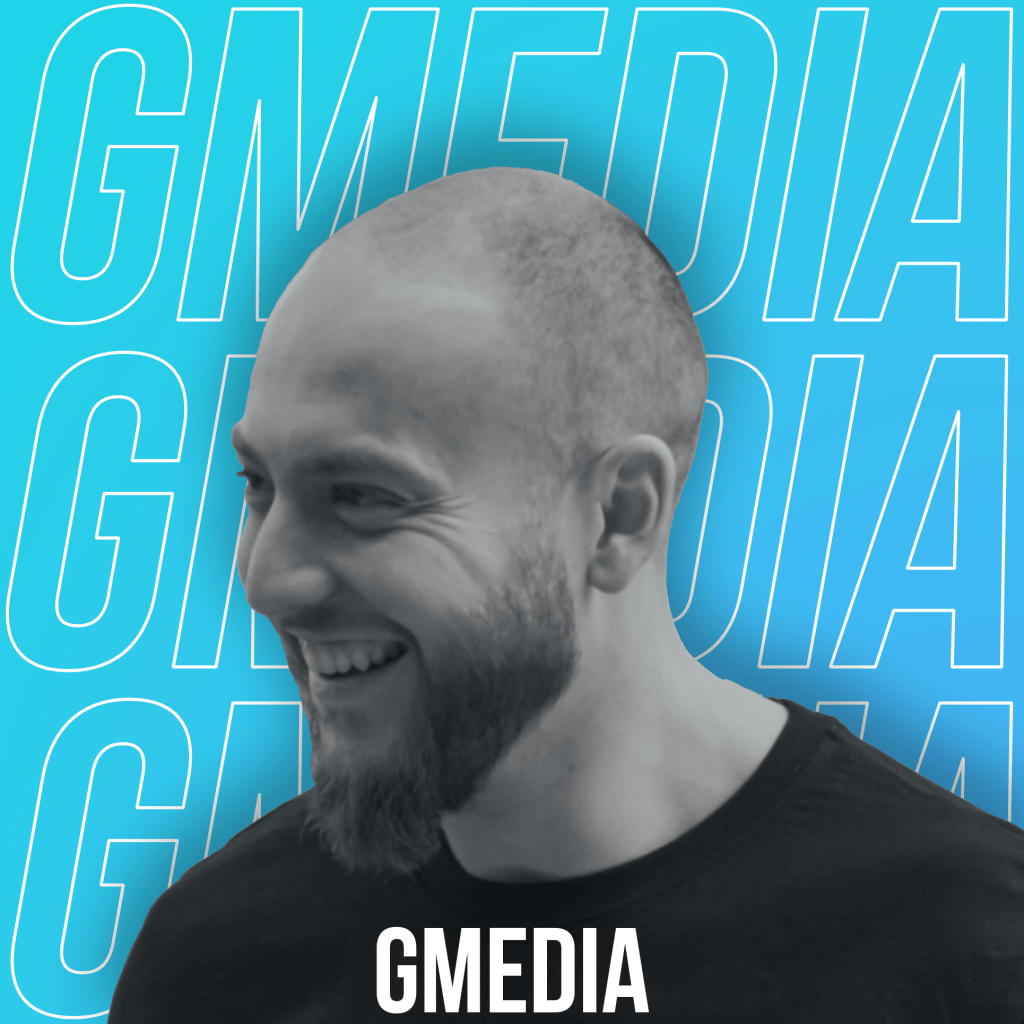 SCHEDULE YOUR CALL WITH US
A 15MIN DEMO CALL WITH OUR CEO!
By the end of this Audit call, you will have a clear understanding of the next steps you can take for your business to start generating consistent and reliable results online with Paid Advertising.
Find a time on our Daniel's calendar to schedule your call today and we look forward to speaking to you soon!
THIS CALL IS PERFECT FOR:
✅ Businesses looking to convert their current website into a high quality & streamlined funnel format.
✅ Businesses looking to take their offline business online.
✅ Businesses looking to understand their increased revenue potential with funnels & conversion rate optimization.
✅ Businesses looking to maximize their conversion rates & average order value.
✅ Businesses looking for a reliable agency that can make their company a priority.
WHAT PEOPLE SAY
Client Testimonials
GMedia helped us market and sell out our first event in Bulgaria using social media.
T.S. Regional Manager – SBR Consulting Bulgaria
T.S. Regional Manager - SBR Consulting Bulgaria
What GMedia has done for us in terms of setting up our online store, managing our ad budget and all social media accounts, no other agency has even come close to the service and results that they have achieved.
D. S. Co-owner and CEO – BLOK Supply Co
D. S. Co-owner and CEO - BLOK Supply Co
We've been working with GMedia for over 2 years and our social media has become the fastest growing revenue channel for the brand. We wouldn't be this successful today if it wasn't for their skills and professionalism.
P.D. Owner and CEO – 4+ Nutrition Bulgaria
P.D. Owner and CEO - 4+ Nutrition Bulgaria
GMedia has been managing all social media aspects for our brands and we couldn't be happier with the results. They offer a great service and the results speak for themselves. It's the only agency that we actually feel like a part of our team.
G.D. Co-Owner – OD Racing
G.D. Co-Owner - OD Racing
GMedia helped us build a great website for our gym and gave amazing marketing advice through their consultations. Right now our gym is full and we keep getting many new memberships every month thanks to the marketing and social media consulting that they provide.
Yordan, Owner – Reflex Gym
Yordan, Owner - Reflex Gym
We worked with GMedia for a graphic design project for the launch of MH Wines and we loved their creativity and marketing expertise!
GET IN TOUCH
If you have a general inquiry and would like to speak to our expert team, you can contact us via email at: [email protected]